Stickies are not shown after I logged in.
The problem could happen by add-ons or toolbars on web browsers.
I forget my username and/or password.
Please visit the following link and input your username or email address.
http://linoit.com/user/forgetPassword
 
Email will soon be sent out to you whose subject is "[lino] Password notification."
Visit the link in the email and then login with the username and temporary password specified in the email.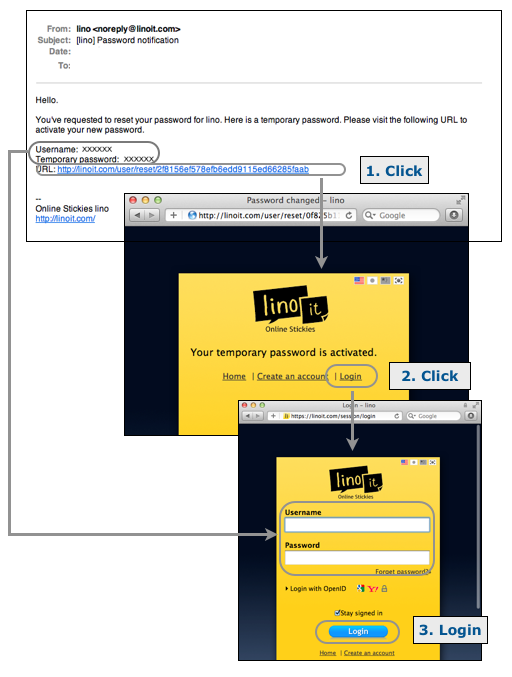 I can't login to lino.
When the system time of you computer is in the future, you may not be able to login.