1. Receive an invitation via Email.
2. Visit the URL written in the invitation.
If you're new to lino, click 'Create an Account' button. If you've had an account, click 'Login' button.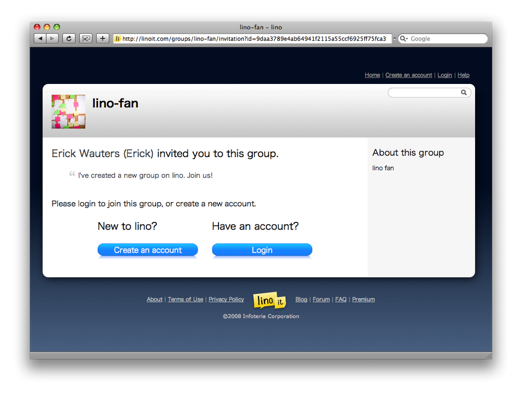 3. Register a new user, or login.
User registration form.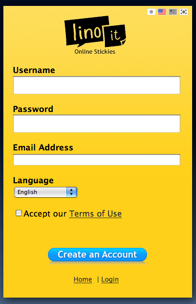 4. Join the group.
Click 'Join this group' and you'll be a member.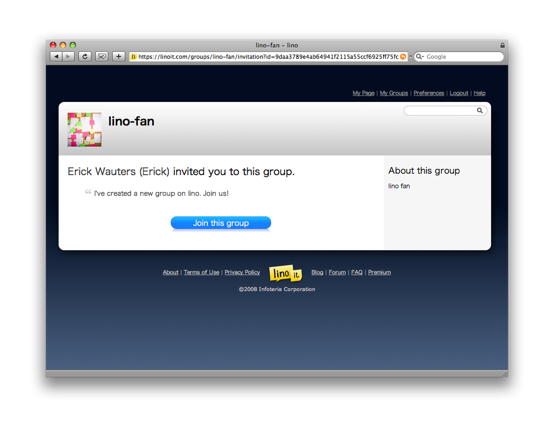 Once you'll have joined the group, the group canvases will become visible.